Teachers for an Un-Trashed Planet
Teachers making sustainability "normal" in their classrooms.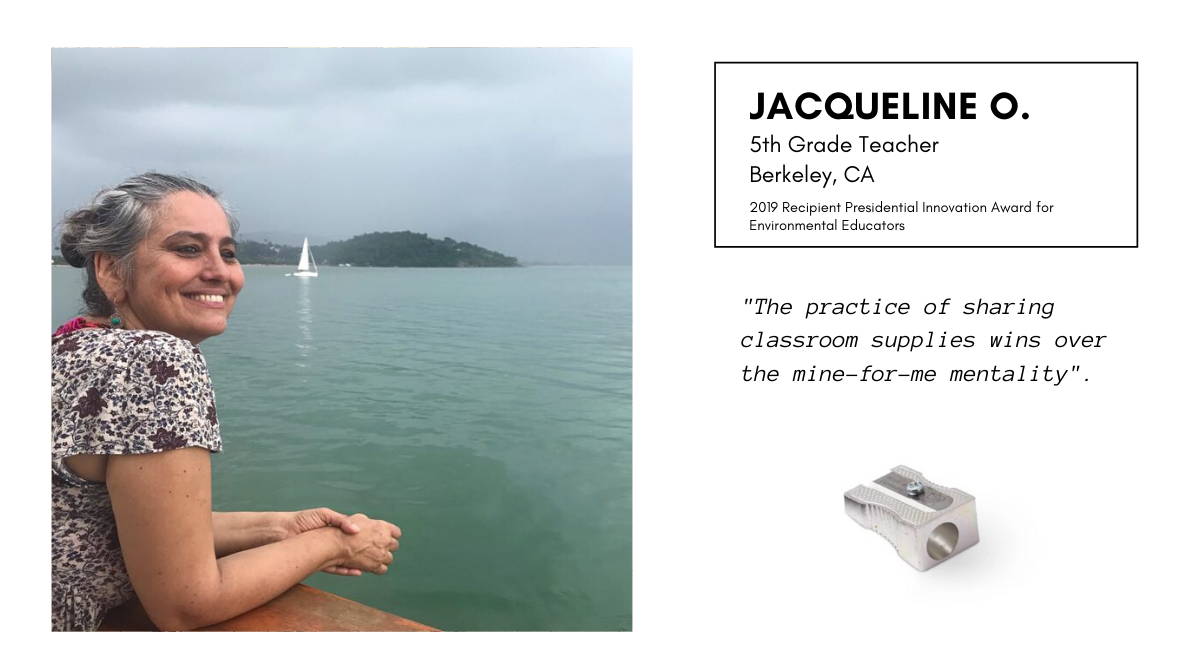 Product Choice: Metal Pencil Sharpener
My students use small metal pencil sharpeners to sharpen their pencils during class. The shavings go into a pencil cup that sits on their shared desk area. It's simple and quiet, and when the cup fills up, we put the shavings in the compost because we use unpainted pencils (paint is plastic!).
Metal Pencil Sharpener - Dual Hole
Why is un-trashing important to you?

Because the challenges kids are facing, and will face in the future are huge. It is important to me to teach them that every action counts and that their voice matters.
Best Practices: 

I ask parents not to buy anything at the beginning of the year. We reuse what we have in the classroom, and parents can contribute as little as $5 (or more if they are able) to a fund I have set up through Wisdom Supply Co. so I can restock supplies as I need them Jacqueline Omania's 5th Grade Class.
2019 Presidential Innovation Award for Environmental Educators (PIAEE)
Nominate a teacher incorporating sustainability into their classroom.
Nominate yourself!
Thanks!
This field is required
This field is required
This field is required
This field is required